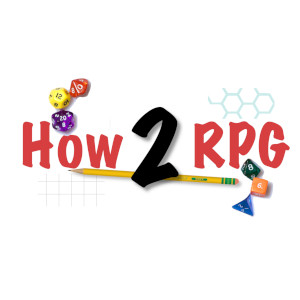 Medium: Youtube video, recorded and live stream
Formats
Solo stream 60-120 minutes,
Recorded videos 5-15 minutes
Actual play rpg 60-240 minutes
Host: Sean
Originally established in June of 2020, this Youtube channel was to help game masters handle certain subsystems found in many tabletop role-playing games. One example of this is how to run combat in Mothership rpg, or doing a spell duel in Dungeon Crawl Classics.
Eventually a two hour live stream, held every Saturday starting at 8am central time US where Sean presents latest updates within the tabletop rpg hobby – crowd funding, new print releases, news of the week, and other banter that is mostly complimented by activity from the community in the chat room.
Youtube shorts have been given some exposure as Sean participates in the #Dungeon23 challenge, originally presented by Sean McCoy, where you create one room of a mega-dungeon for each day of the 2023 calendar year.
Other playlists on this Youtube channel also includes The Next Hex as well as DG Unsanctioned/Delta Green Impossible Landscapes rpg actual play shows.